Fashion dropshipping has become increasingly popular over the years, allowing businesses to sell their products online without the need to handle inventory or shipping. This model has brought many advantages, including lower overhead costs, increased flexibility, and scalability. In this article, we will delve into what fashion dropshipping is and explore how companies and fashion dropshippers can stay fresh and relevant in the constantly evolving industry of dropshipping for fashion.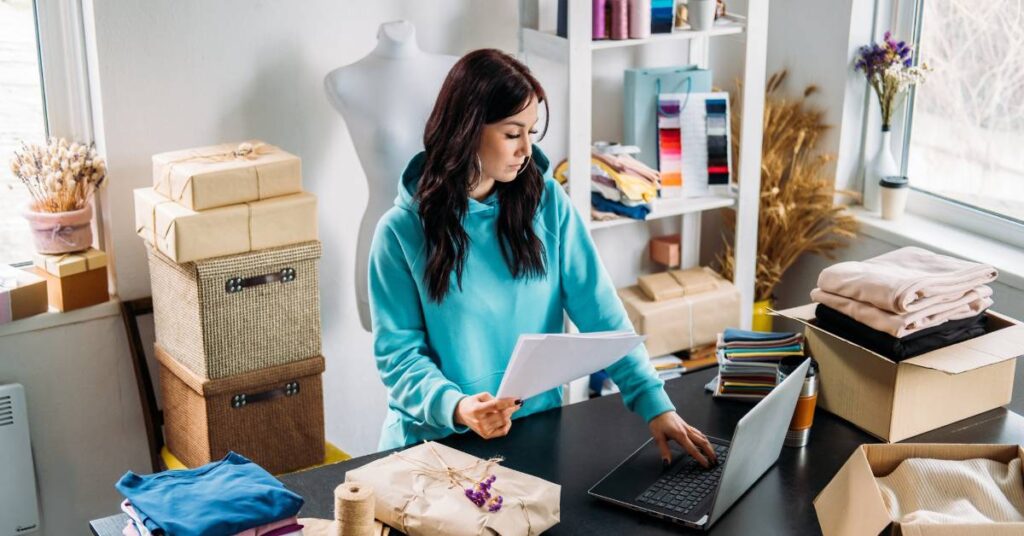 Understanding Fashion Dropshipping
Fashion dropshipping is a business model where retailers sell products to customers without keeping any inventory. The products are shipped directly from the supplier to the customer, and the retailer earns a profit through the difference between the wholesale and retail price. This model has brought many benefits to businesses, including lower startup costs and greater flexibility in managing inventory.
Fashion Dropshipping Benefits
Lower Startup Costs – No need to invest in inventory or warehousing
Scalability – Easily expand the product range without incurring additional overhead costs
Flexibility – Can operate from anywhere with an internet connection
Increased Efficiency – Less time and effort spent on inventory management
How Fashion Dropshipping Works
The process involves several steps, including:
1. Retailer creates an online store and lists the products for sale
2. The customer places an order and pays for the product
3. The retailer forwards the order and payment to the supplier
4. The supplier ships the product directly to the customer
5. The retailer earns a profit on the difference between the wholesale and retail price
Niche and Target Audience for Fashion Dropshipping
One of the key aspects is finding the right niche and target audience. By identifying a specific market, businesses can focus their efforts and resources on meeting the needs of that group.
Setting Up a Fashion Dropshipping Business
Starting a business requires careful planning and execution. Here are some steps to follow when setting up a fashion dropshipping business:
Choosing a Niche
Choosing a niche involves identifying a specific area of the fashion industry that you want to focus on. For example, you can choose to specialize in dropshipping women's fashion, accessories, or sustainable fashion.
Finding a Reliable Supplier
Finding a reliable supplier is crucial to the success of this business. Look for suppliers that offer high-quality products, timely shipping, and competitive pricing.
Building an E-Commerce Website
Creating an e-commerce website is essential for any business. The website should be visually appealing, easy to navigate, and optimized for conversions.
Setting Up Payment and Shipping Options
It is important to provide customers with a variety of payment and shipping options to make the shopping experience as convenient as possible.
Developing a Marketing Strategy
Marketing is key to the success of any fashion dropshipping business. Develop a strategy that includes social media marketing, email marketing, and paid advertising to drive traffic to your website.
Staying Fresh and Relevant in Fashion Dropshipping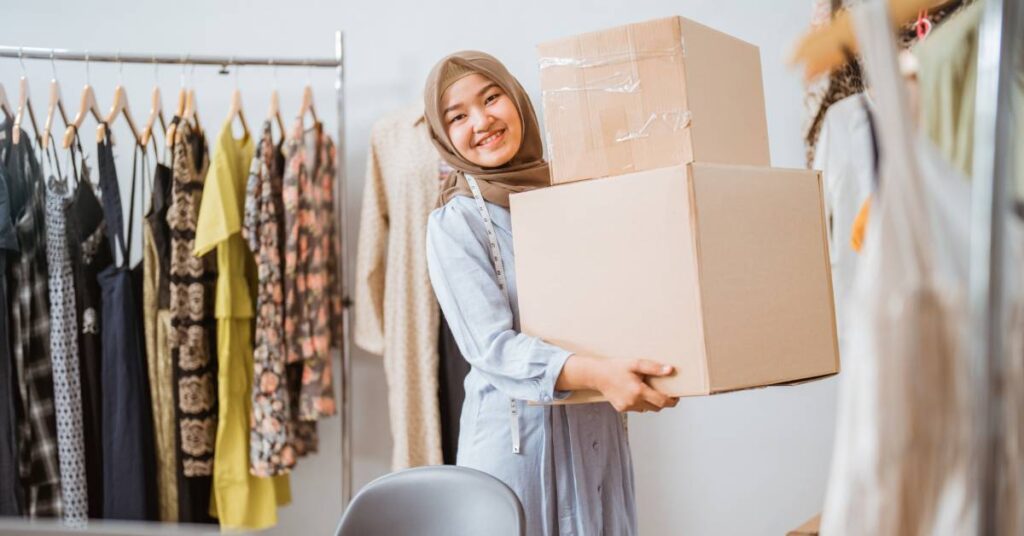 It is a constantly evolving industry, and staying fresh and relevant is essential to maintaining a competitive edge. Here are some tips to help businesses stay up-to-date:
Keep up with the Latest Trends
Keeping up with the latest fashion trends is crucial to staying relevant in the industry. Follow fashion blogs, read fashion magazines, and attend fashion events to stay on top of the latest trends.
Offer Unique and High-Quality Products
Offering unique and high-quality products is essential to standing out in a crowded market. Look for products that are not readily available elsewhere and that align with the tastes and preferences of your target audience.
Provide Excellent Customer Service
Providing excellent customer service is key to building trust and loyalty with customers. Respond promptly to inquiries and complaints, and provide clear and helpful information to assist customers in making informed decisions.
Optimize Your Website and Product Descriptions
Optimizing your website and product descriptions can help improve your visibility and search engine rankings. Use keywords relevant to your niche and target audience, and make sure your website is user-friendly and easy to navigate.
Leverage Social Media Platforms
Social media platforms like Instagram and TikTok are becoming increasingly popular for fashion dropshipping businesses. Utilize these platforms to showcase your products, engage with customers, and build brand awareness.
Fashion Dropshipping Trends
The industry is constantly evolving, and keeping up with the latest trends can help businesses stay ahead of the competition. Some current trends in fashion dropshipping include:
1. Sustainable and ethical fashion
2. Personalization and customization
3. Fast and free shipping
4. Innovative and unique products
TikTok has become a popular platform for these businesses, with many entrepreneurs leveraging the platform to showcase their products and build brand awareness. By creating engaging and visually appealing content, fashion drop shippers can attract a large following and increase sales.
Challenges and Solutions in Fashion Dropshipping
While it has many advantages, it also comes with its own set of challenges. Here are some common challenges and solutions:
Shipping and Delivery
Shipping and delivery issues can be a significant challenge for fashion dropshipping businesses. To mitigate this, work with reliable suppliers and use reputable shipping carriers like Wahool, that provide competitively fast shipping to customers in the United States in just 3-7 business days.
Quality Control
Ensuring product quality can be challenging when relying on a third-party supplier. To address this, work with suppliers like Wahool that have a proven track record of delivering high-quality products. Wahool also offers product samples to users on the platform that are available for purchase at the lowest wholesale price, allowing them to actually touch and feel the product prior to selling to their customers!
Customer Service and Returns
Handling customer complaints and returns can be time-consuming and costly. To minimize the risk of returns, provide clear and detailed product descriptions, images, and sizing information. Save time – and yourself the headache – by sourcing products from third-parties like Wahool, that handle all the shipping and customer service logistics and returns for your business. It's much easier to avoid more problems with customer service if you work with a platform that handles all these operations for you, so you can focus on marketing your products and making sales.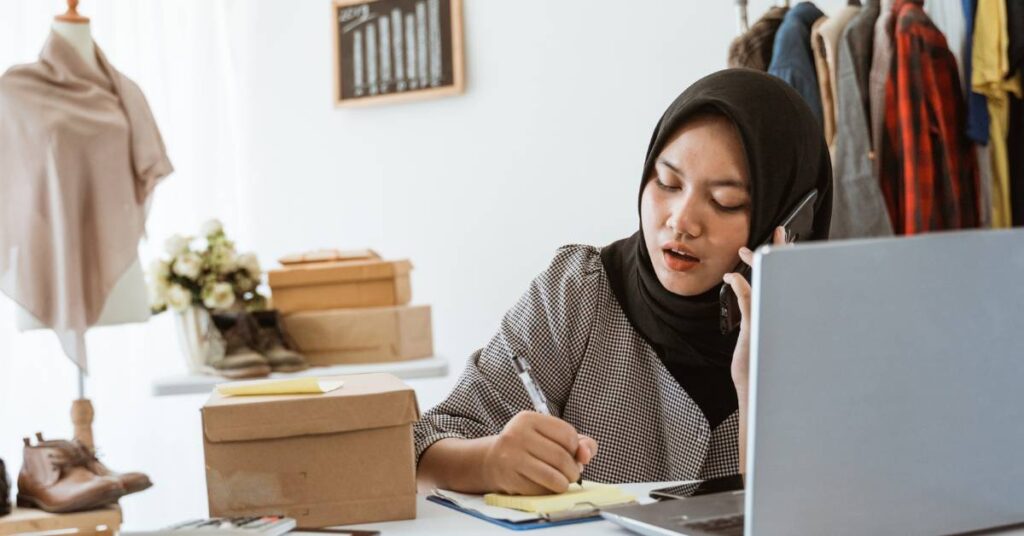 Payment and Transaction Disputes
Payment and transaction disputes can be a significant challenge for fashion dropshipping companies. To avoid this, use secure payment platforms and provide clear refund and return policies.
Fashion dropshipping has become a common business model for entrepreneurs looking to enter the fashion industry with lower – or even zero – overhead costs and greater flexibility. By understanding the nuances and staying up-to-date with the latest trends and best practices, businesses and fashion drop shippers can stay fresh and relevant in this constantly evolving industry. With the right strategy and approach, this can be a lucrative and rewarding business opportunity.